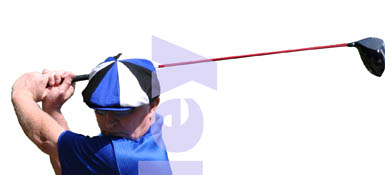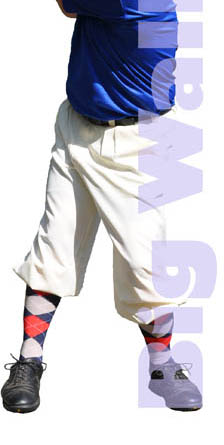 As of today my Winter handicap is 18ish. Not that it matters, but it gives some perspective. About 40 years ago I was ready to throw my driver in a fairway pond...my hair started smoking I was so mad, and why?... yea, shanked one. Now my score looked like 110 rather than 109. Big deal.

So I thought ( a rarity) ...why did I spend all that money on clubs, and $20 for the round only to drive myself to the brink of insanity? hmm....good question. At that point, life changed...for the better. If you can relate to this, here are some ways I've learned to enjoy the game.

9th annual last trip to Thailand
5 Sep (Sat) thru 16 Sep (Wed) 2015
This will be a first-class outing, day after day and night after night. It is also my last year to organize this trip, so take advantage of the opportunity - after all, we just get older each year and it's always harder to do next year.
I will make this the easiest vacation you've ever taken. You just have to buy an airline ticket to Bangkok...no visa required. I'll either meet you there or have a driver ready to bring you to Pattaya, then I'll tell you when to be where (for golf). Wanna take a day off in the middle - no problem...it's all about having fun.
Come to Thailand! Have the time of your life while you're young enough to enjoy it. Hope to see you there.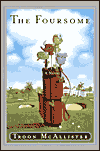 The Foursome
by Troon McAllister

Troon McAllister
The Foursome
The Green
Scratch
Barranca
Rick Reilly
Missing Links
Shanks for Nothing
J. Michael Veron
The Greatest Course That Never Was
the Greatest Player Who Never Lived
The Caddie
Bob Mitchell
Match Made In Heaven
Philip Reed
In Search of the Greatest Golf Swing
James Patterson & Peter de Jong
Miracle on the 17th Green
Golf fiction's finest hustler— Eddie Caminetti—returns in a laugh-out-loud novel featuring a foursome of upwardly mobile golf fanatics who get their just rewards. Mixing equal parts of suspense, hilarity, and raw human drama, Troon McAllister deftly shows readers what can happen when money, friendship, ambition, and greed converge explosively in a single round of golf.
______________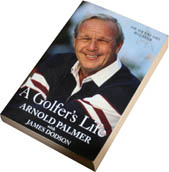 A Golfer's Life
by Arnold Palmer

Ron during a memorable moment at Laem Chabang GC.
Below are some more pictures of the Sabai Resort, where we plan to stay in 2014. Rooms are nice, the pool is great!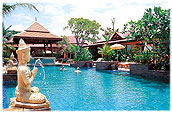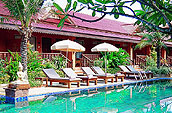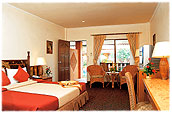 11 nights at the Sabai is aprox $770 (private poolside rooms pictured above)


>